——— BUT festival presents together with Nieuwe Veste ———
BUT movie workshop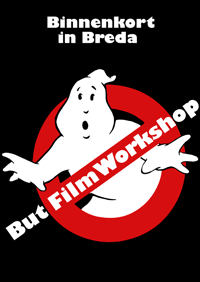 3 days
3 teams
3 movies


Produce a remake of your favourite movie in three days.

Learn how to make an awesome movie with a minimal budget in a short period of time. From storyboard and camera operation to final editing, it will all be dealt with. Professional filmakers will guide the participants who will work in teams. Film equipement will be supplied.
All movies will be shown during the fifth BUT Film Festival (from september 8th to the 12th) in Breda.
costs; 30 euro
requirements: enthousiasm and devotion
experience: not necessary
participate: enlist
HERE
on www.nieuweveste.nl
age:

Checkout BUT-TV 2009
HERE
Live impression straight for the 4th edition of BUT festival 2009, interviews and films.
——— News friday 2 april 2010 !!! ———
This years edition of BUT film festival 2010 will take place in the city centre of Breda!! The main festival locations will be De Boulevard & De Nieuwe Veste in the St.Janstraat. Other shops and bars in the street in between will also be part of the BUT entourage.

Till the next update!
The Butteam


——— 30 march 2010 ———
Dear visitor,
At the moment the BUTteam is working on the coming BUTprogram! Did you make an interesting short film or feature film that fits within one of the BUT categories?? Check out the deadlines and other stuff
here
Starting onday 12 april, this website will be regularly updated with latest news.