The
program
is ready!!!
ButFF 2008 third edition.
——— 7 september ———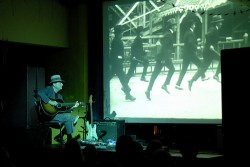 Guitar legend GARY LUCAS at BUT Film Festival
on Thursday 18 september
Guitar legend GARY LUCAS, "possibly the world's most popular avant- rock guitarist" (The Independent), unleashes his live music and film project 'MONSTERS FROM THE ID' at the BUTFF Festival at the Electron Breda on Thursday Sept. 18th at 10pm.
Gary Lucas, an afficonado of horror, fantasy and science fiction cinema whose longtime band is appropriately named Gods and Monsters, here creates a fever dream of intense visuals and wild sounds as he improvises savage and intense guitar scores and other-worldly soundscapes to accompany a collection of his favorite clips from horror, science fiction, and erotic cinema--including Polanski's "Rosemary's Baby", Mario Bava's "Black Sunday", "Carnival of Souls"-- plus many more cinefantastical surprises. In each sequence, Lucas' music blends with and enhances the existing film soundtrack to create something new, shivery, and beautiful.
This concert will be the rarely performed unexpurgated version of "Monsters from the Id" commissioned specially for the BUTFF Festival, as Lucas will include some hardcore erotic sequences by renowned photographer Roy Stuart in his program for the evening.
For more info please check his website at http://www.garylucas.com/ www/id/ Read a review of "Monsters from the Id" a last year's Pop Montreal here:
http://garylucas.com/www/rvw/mongaz_popm.gif
www.garylucas.com
www.myspace.com/garylucas
——— 3 september ———
Preview of RECON 2023 with BUT Film Festival
The Director, Christian Viel, is present during the festival.
——— 2 september ———
European premiere of Sea of Dust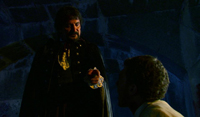 The BUT Film Festival is delighted to host the European premiere of writer/director Scott Bunt's debut-film 'Sea of Dust'. This horror-fantasy flick mixes the gory goods with big laughs and thought-provoking ideas on religion, fear and paranoia. With roles for famous Hammer-actress Ingrid Pitt (vampire lovers) and fx-maestro Tom Savini.
(read more...)
——— 30th july ———
Due to personal circumstances Wes Westenberg will not perform on BUTFF.
——— 9th july 2008 ———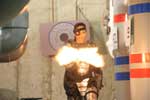 First films and names of visiting directors are known!
Guest will be Christian Viel (Canada) with his films Recon 2020 (2004) and Recon 2022 (2007).
BUTFF in Chasse Cinema:
A mini retrospective of filmmaker David Cronenberg will be shown, with titles as Shivers, Existenz, Skanners, The Brood and Videodrome.
From the Dutch director Cyrus Frisch the following films will be screened: Forgive me (2001), Why didn't anybody tell me it would become this bad in Afghanisatan (the first movie ever made with a cell phone, 2007). Frisch will be interviewed for the magazine Skrien. Another film that is shown in Chasse is Monday (2000) by the Japanse cineast Sabu. For the cildren (8 ) there is Thank you, mr.Soto, a classsic from 1937 by Norman Foster (USA).
——— 7th May 2008 ———
BUTFF 2008
The preparations for BUTFF 2008 are in full progress. This year the filmfestival will get an erotic tinge. A preview of pictures for Breda Photo 2008 is the surrounding of the festival with photo's from Claudia Reinhardt (Germany) and Ichiba Daisuke (Japan).|
Extra location
The festival is expanded with an extra screening location at Chassé Cinema, the arthouse in the city of Breda, a five minutes walk form Electron.
Performances
The additional program of performances will be made in cooperation with the Player, an experimental theater in Rotterdam.
——— dec. 2007 ———
See the pictures of the second edition of the festival on myspace at my pictures.
BUTFF 2008
Schedule BUTFF 2008 from 18 till 21 september.

Because again Breda will be infested with bizarre, strange, experimental or other kinds of remarkable cinema thanks to the BUT Film Festival. The festival will take place in Electron, a former industrial building. With more music, performances and art. In true BUTFF style, of course
Submit your film!
We're looking for feature films and short films for the third edition of our festival. If you think you've made something great that fits right into our festival, then we'd love to see it!
Please send the film (on DVD) with a filled in application form to:
Stichting Idee-fixe
tav. BUTFF kort films
Speelhuislaan 38
4815 CG Breda
Deadline for submissions is 1st of August 2008. There is NO entry fee.
Download the
applicationform